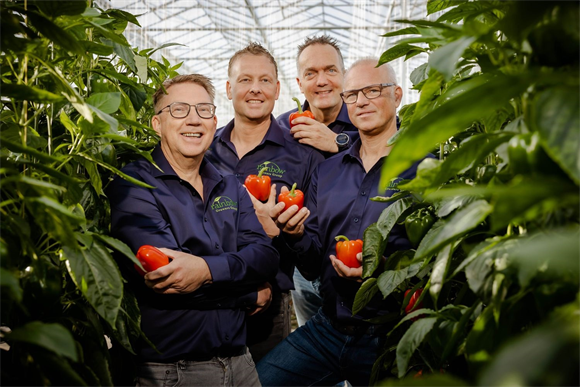 Rainbow Growers is a member of Harvest House, one of the largest Dutch growers' associations specialising in fruiting vegetables. (Photo: Rainbow Growers)



The IEH High Voltage Electrode Boiler for hot water will be used for heating their greenhouses and reducing emissions. The 20MW Electrode Boiler with a 20kV connection has a design temperature of 130°C and a design pressure of 6 Barg. PARAT will also deliver the Control Panel, Heat Exchanger, Pumps, and Chemical Dosing unit.

PARAT will take care of the Start-Up, Testing, Commissioning, and Training. Rainbow Growers was granted the Dutch SDE++ subsidy to build the Power to Heat system that will be up and running in the summer of 2023.

The IEH Electrode Boiler is the world leading Power to Heat solution; when you choose this PARAT E-boiler, you get a modern, fast, and well-proven unit for your heating needs.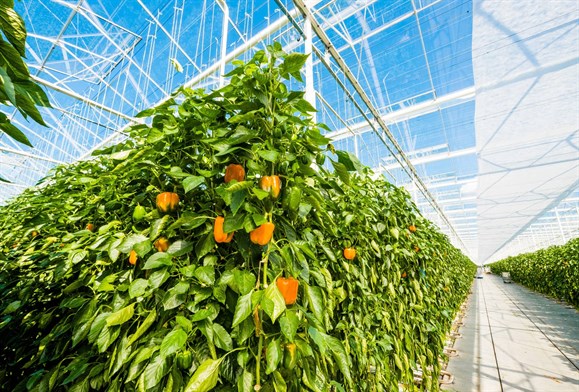 Rainbow Growers is located in the northern part of the Netherlands, with excellent growing conditions for bell peppers. (Photo: Rainbow Growers)



About Rainbow Growers
Within the entire production chain, Rainbow Growers are working to produce the least amount of waste, reduce our gas usage and decrease our CO2 emissions continuously.
We're proud of the successes we've achieved when it comes to sustainability. In the past ten years, we've reduced our CO2 emissions by a whopping 77%. We've achieved this by reducing our gas usage significantly, even though the acreage of our greenhouses has only increased in the same period. Our most recently built greenhouse in Middenmeer, doesn't use any gas at all! It's completely heated via geothermic energy.

Besides the important social issue of sustainability, Rainbow Growers also focuses on the welfare of their employees. Safety, good working conditions and sustainable employability are very important within the organization. "The engagement and commitment, but most of all, the enormous amount of responsibility taken by our employees are what made Rainbow Growers what it is today", director Peter Steentjes explains. "This is what will continue to improve our organization looking into the future."



About PARAT Power to Heat
The Superior Solution for POWER to HEAT. PARAT designs the next generation High Voltage Boilers for Steam and Hot water.

PARAT's modern IEH High Voltage Electrode Boilers are the world's leading Power to Heat solution. Now with these new features: High-Pressure Steam up to 85 barg, Guaranteed Zero-Load (patent pending), Combined Hot Water & Steam in one unit (patent pending). PARAT has a complete range of clean electrical boilers from 500kW Low Voltage Boilers up to 75MW High Voltage Electrode Boilers for both steam and hot water. Do you need to reduce emissions from your heat production or add an electrical boiler for flexibility to your boiler house?